R & D - Smart Production
·
Castel San Pietro
Head of R &D and Smart Production
If you recognize yourself in this profile, and would like to join a multicultural, motivated and dynamic team with excellent values, we are looking forward to receiving your application!
MISSION
The mission of the hands-on jobholder will be to transit the company into customer-focus high-quality production, with minimal waste and continuous flow between manufacturing steps.
He/she will drive the company into the new digital world of manufacturing, introducing innovation such as system integration, artificial intelligence, automation, data analysis for prediction, etc. to enable more autonomy, agility, sustainable production process, optimal productivity/performance, and lower cost while maintaining high-quality standards. We expect the jobholder to bring the Factory to an industry-leading standard of lean and smart manufacturing level, after performing a thorough analysis of the current state of Production.
MAIN ACTIVITIES AND RESPONSIBILITIES
Strategy development and implementation
Develop a corporate strategy to be presented to the Management for recommendation, approval & implementation
Define & present an overall 3 years plan strategy: yearly detailed action plan, budget, milestone & KPI
Innovation
Investigate, test, and measure innovation optimally adapted for our factory 
Ensure a continuous industry and market watch on innovation allowing us to anticipate our future next steps
Stay always in the front of new technologies and processes
Develop and maintain close interaction with technology providers and technical Higher Education Institutions
Manage research and development in the metallurgical field
Manage development in processes, automation, and machinery
Production technology
Investigate best in class technology & innovation applicable to our environment and industry
Value stream analysis: define value-added & nonvalue added tasks for flow improvement
Act as the main contact person with our external supplier of equipment & services
People's management
Create a project team for each project and shop floor management during the implementation phase
Manage change & training plans to ensure successful new processes implementation
Provide guidance to the R&D and engineering teams for a global approach and optimal collaboration on projects
Maintain close interactions with the finance team for cost-related topics (cost reduction, budget, amortization, etc.)
Work closely with the Business Heads and Development team to define and deliver new products, processes, and enhancements
Metrics and reporting
Define and monitor KPI for each project and overall production activity of each department
Provide regular reporting, analysis, and advice allowing decision making to the Management

REQUIRED EDUCATION AND EXPERIENCE
Master's degree in engineering, computer science or similar relevant field
Min. 15 years of relevant experience in a production environment
Proven track record in process optimization or in lean management with implementation experience
QUALIFICATIONS AND SKILLS
Personality driven by the 'Tech' world, innovation, new trends & best practices;
Strong project management skills;
Sense of responsibility, initiative, and autonomy;
Natural inclination for teamwork and partnerships;
Demonstrated track record of continuous improvement and innovative thinking both in approach and in practice; 
Ability to work in a fast pace environment;
Excellent interpersonal skills and customer orientation;
Agile and flexible mindset, reactive to requests;
Excellent organizational skills and attention to detail;
Excellent team leader;
Ability to interact with colleagues of diverse cultures; respect for diversity;
High IT literacy and understanding of ERP management;
Proficiency in spoken and written English and Italian is required; knowledge of other languages is an asset;
Swiss or UE national or holder of a valid Swiss working permit.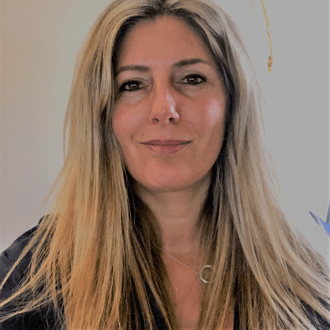 Our Culture
MKS has a unique culture based on its family history, deeply linked to the founder's worldview, which makes it a formidable force in the success in our business.
About MKS PAMP
MKS PAMP is the primary company of the MKS PAMP GROUP. We provide physical and financial trading services to a global client base operating in all major bullion markets.
R & D - Smart Production
·
Castel San Pietro
Head of R &D and Smart Production
If you recognize yourself in this profile, and would like to join a multicultural, motivated and dynamic team with excellent values, we are looking forward to receiving your application!
Loading application form
Already working at MKS PAMP?
Let's recruit together and find your next colleague.